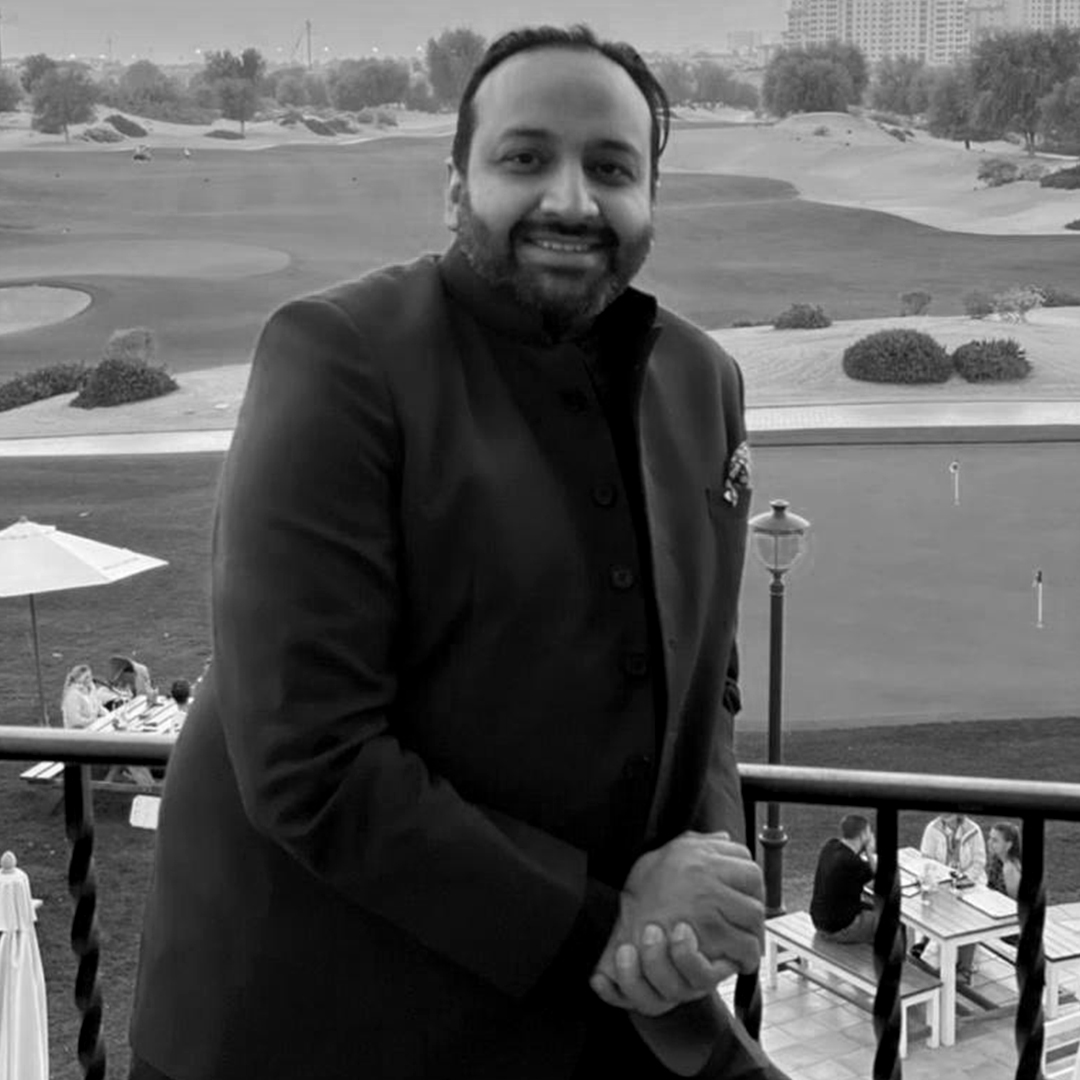 Deepak Choudhary
Founder,

XPRNC, Dubai EVENTFAQS Media Laqshya Event Capital WWI School of Event Management, Live 1O1
Deepak Choudhary is synonymous to the Indian events eco-system. The journey began in 2002 where Deepak founded Premier Event Management school, EMDI. The journey never stopped. As a serial entrepreneur he further joined hands with Roshan Abbas to create EMDI Encompass Institute of Radio Mgt, and followed it up with India's first sports management school, IISM with cricketer Nilesh Kulkarni. In 2007, he co-founded EVENTFAQS, India's first B2B publication for the experiential industry. Eventfaqs today runs Wow Awards Asia (India & Dubai) amongst other IPs & publications namely Event show Asia, Congregations India, ET panache wedding A List etc. In 2009 he divested his stake in the education business to Greycells Edu Ltd and went on to exit the business after serving as the MD of the listed company for three years.
After a brief stint dabbling in the F&B Industry with investment with Fat cat cafe in 2013 he established Event Capital, India's largest Live Event Intellectual Property rights company with Laqshya Media Group. Over the years, Event Capital has partnered and created properties like Bollywood Music Project, Social Nation, WindMill Festival, India Kids Fashion Week, Edutainment Show, India Bridal fashion week, India Games Expo, Big Boys Toys and many more. Deepak, with Laqshya Media group co-founded Laqshya Live exp -most awarded & among top 5 event agencies in India.
Deepak, Dabbled in education business again with co-founding Whistling woods international School of Event Management in partnership with Subhash Ghai. He is also setting up a event & creative school in Dubai this year with Roshan Abbas.
Deepak after successfully creating the IP & festival business in India is in the process to launch the first IP & festival company in Dubai called XPRNC with Roshan Abbas.
With this background and network, Deepak also co-author 'Staged' – the first-ever book on the Indian live events
View All